A drink is a liquid food that intended for human's health. In addition to satisfying the thirst moreover, it plays an important role in everyone's health. Nowadays people are turning their care to a health concern. Because people are ruining their beautiful health with avoidable foods which really destroy their health. Modern people have no care for their health. For today generation all health problems are coming from the imperfect health diet. Even children also suffering from a lot of health issues. The main thing that suffering people now is a weight problem. It has no age limit, everyone has this problem who does not have care on their diet.
Then, don't we have a solution for this problem? The answer is yes.
Every problem has a perfect solution. Then how can we solve? It is simple, by just following the nutritious healthy diet.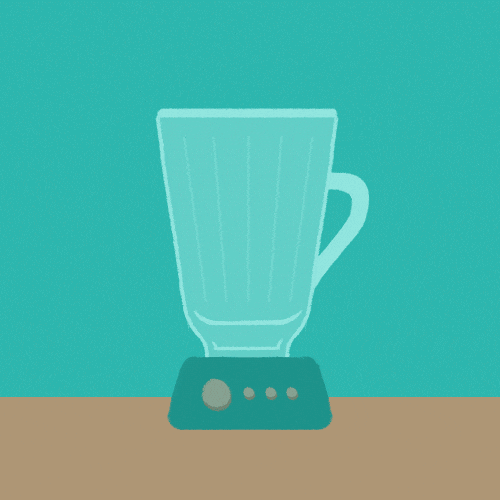 Good nutrition is very important in a healthy lifestyle. In addition to physical activity, your diet can help you to maintain a healthy weight. By taking steps on a healthy diet, you will be getting the nutrients to your body to stay healthy, active and strong. So teaching children how to eat at their young age may helps them to stay healthy throughout their life.
Nowhere in my article, I can introduce some healthy and simple fruit juice recipes of different types in which you can find a perfect solution for your problem. In addition, many researchers have found that healthy drinks may decrease the number of health problems in all people.
How juice was firstly invented?
The dead sea scrolls had declared that mixing pomegranate and fig which has a great strength and nice taste. It was practiced from before 150 B.C. This is perhaps the first record of making juice that separate the juice from fruits and vegetables for their health curing benefits.
Along with days passing the herbalists and other health practitioners have grated or crushed fresh herbs and soft fruits to prepare a healthy drink to get healing and active minerals from them. Dr. Max Gerson was the first to keep the concept that could be used as a cancer therapy. It was processing until 1930. After that the author and raw food proponent Dr. Norman Walker invented the first juicing machine. Then juicing became available in worldwide.
various health benefits from different kinds of the healthy drinks
Drinking simple fruit juice is a good way to get good health and to increase the calories, minerals, and nutrients. It increases the antioxidants you consume. It is better to have healthy fruit juice than soft drink which is extracted from the fruits to get better nutritional value.
There are lots of benefits with healthy vegan drinks. Here below you can see health benefits of some drinks which really help you to live with healthy life.
Healthy drinks to increase eyesight
Take these healthy drinks to get a healthy vision. Here various types of health drinks available. In our kitchen, we have different vegetables and fruits which will help us. But we don't know which vegetable and fruit are helping us to improve our eyesight. So let's have a look on helpers of eyesight from vegetables and fruits with various types of recipes.
1. Fresh orange juice –
Oranges have excellent benefits for eye vision as they consist high amount of vitamin C which helps blood vessels in the eye strong and stable. It also contains folate which is mainly to increase the fetal vision. How to make orange juice?
How to make orange juice recipe?
Peel oranges and remove white membrane
Cut each into 2 pieces and remove seeds
Add them into a blender jar and mix them with sufficient sugar
Use a filter if you want to filter it
And serve them immediately.
2. Tomato juice
Really we commonly don't know the benefits of tomato juice. Its helps to prevent from night blindness. Also preserve you from eye related diseases.
How to make Tomato juice recipe?
Select ripe and juicy tomatoes
Wash your tomatoes
Core and cut the tomatoes into small pieces
Add them into juicer jar with sufficient sugar and slat
And mix them well until smooth
Pour and serve.
3. Aloe vera juice
Aloe is packed with lots of minerals which help us to improve our eyesight. It contains the vitamins of A, B, C, and E act as free radicals. Aloe is also high in minerals such as magnesium, selenium, and Zinc which are all helpful in improvement of eye vision.
How to make Aloe Vera juice?
Wash aloe vera leaves, pat with a dry cloth
Slit one of the edges with a scissor and open up the outer layer.
Sccop off the gel without greenish gel
Add it into a jar of a blender and mix it.
Have it and enjoy.
4. Spinach kale broccoli juice
The Juice that mixing of spinach leaves and broccoli has rich amount of antioxidants which are supporting visual quality. It has high amounts of vitamin A, an antioxidant vitamin that also beneficial for eye sight.

How to make spinach kale broccoli juice?
Take 1 cup of kale and spinach mixture
1-2 cup of water
5 Lightly steamed broccoli florettes
Mix them all in blender
pour and serve.
5. Beet carrot apple juice
Carrot contains lots of beta carotene that converts to vitamin A which is useful to increase the eye vision. Beetroot contains lots of lutein and zeaxanthin which support macular and retinal health. Apples contain bioflavonoids which are also play a important role to improve the vision health.
How to make carrot beet apple juice?
Wash carrot, beetroot, and apple with water
Peel and cut into small pieces
Pour half cup of water in the jar of a blender
Blend them all until smooth
And sieve the juice from the jar and serve.
Healthy drinks that boost your heart health
The heart is a very important organ in the human body. It plays a crucial role and circulates the blood to all parts of the body. Once we damage our healthy heart it can not be replaced. So before that, we should take care of our heart health through the serving of healthy food. Commonly we don't care about our heart health. For that reason, all people are suffering from many heart problems. Juicing can have a powerful effect on the prevention of heart disease and keep it in excellent working order. Here are some juices which really improve heart health.
1.Red grapes juice
Many researchers have concluded that red grapes juice in daily diet as a way of reducing the risk of developing heart disease. Red grapes contain resveratrol which helps to keep platelets stick together. Moreover, red grapes protect from oxidized LDL cholesterol which can cause hardened arteries.
How to make Red Grape juice?
2 cups of blackberries and 2 cups of purple grapes
2-inch piece of the root of ginger
Wash all grapes
Separate grapes from stems
Make a juice with the juicer and enjoy.
2. Pomegranate juice
Pomegranate has anti-inflammatory antioxidants which will give protection to the cardiovascular system from tissue damage. Also, protect the heart from inflammation which is the main cause of heart disease. Research has shown that pomegranate reduces blood pressure
How to make pomegranate juice?
First, you need 2 pomegranates and 2 cups of watermelon
2-3 sticks of celery.
Wash all product well, peel and remove pomegranate
Chop the watermelon
Make a juice with a juicer and pour over ice.
3. Sweet Beetroot juice
Beetroot juice decreases the blood pressure. It richest in dietary of nitrates which improve blood flow and heart health. It has a positive effect on vascular integrity and health. It increases blood levels of body and protects from heart disease. Beetroot juice boosts muscle power in heart patients.
How to make beetroot juice in a mixer?
Remove the peel of beetroots
Beetroots are a hard vegetable so to prepare a juice to use electric juicer or blender.
Cut pieces and place them in mixer or juicer with sufficient sugar.
Pour out over ice cubes and drink.
You can add carrots, apples with beetroots.
Healthy juicing recipes for digestion, gas, constipation
You are all well known about the benefits of several servings of raw fruits and vegetables. All fruits and vegetables are improved our health. But when it comes to gut some fruits and vegetables are better than others. Nowadays many people are suffering from digestive disorder because of their diet taken. There are so many external causes to have the digestive disorder. Here are some helpful healthy drinks to flee from stomach related problems.
1.Papaya juice
Papaya juice gaining the popularity for more health benefits. Papaya contains Papain enzyme which gives relief from gastric and indigestion problems. Containing the high amount of fiber can help to decrease constipation.
How to make Papaya Juice?
Peel papaya and remove all seeds.
Cut into small pieces
Place papaya pieces with sufficient sugar, pepper powder in blender or juice processor.
Then pour juice on ice cubes and have it.
2. Pineapple juice
Pineapple juice has lot of benefits for easier digestion. It's very yummy fruit which has a protein-digesting enzyme is bromelain. By breaking down protein faster it can help to speed up digestion. Not only it is good for health but also it is good for taste to drink as well. Have tasty and healthy juice and enjoy.
How to make pineapple juice?
Remove the peel from the fruit.
Cut into small pieces
Add sufficient sugar
And place it into juice maker
Take smooth pineapple juice into a glass and enjoy!
3. Banana juice
Banana is rich in dietary fiber which helps to cure constipation and piles. Nowadays constipation is a very common problem for everyone. But you no need to worry about your problem. There is a remedy for this problem. Banana contains rich amount of potassium, fiber, and natural sugars. Banana helps to maintain good health. It is supporting for digestion problem.
How to make Banana juice
Peel the bananas and make it slices
Add honey and milk into juice jar.
Mix all ingredients together and drink!
Healthy juicing recipes for weight loss
Being overweight is a very common problem now. Many people are suffering from . But simply you can solve this one by follow some diet plan. Weight loss does not mean that you should have control over healthy foods. Now juicing is an easy way to consume lots of nutrients without eating of whole fruits and vegetables. If you are looking for perfect weight loss, you should take healthy juices which help you to lose your weight.
Water melon juice
Watermelon contains 90 percent of water. It is a better one to lose your weight quickly. Watermelon has a lot to offer for weight loss. It's a tasty, healthy, and inexpensive fruit. Watermelon contains a rich resource of electrolytes, empty of cholesterol and has nearly less fat which offering minerals and proteins in rich amount.
How to make watermelon juice?
Take one watermelon fruit
Cut into small pieces.
Place them in mixer
Add sufficient sugar and grind them
Have your juice and enjoy!
Flat belly juice
This weight lose recipe not only help you to get hydrated but also helps you much to lose your weight fast. there are so many weight loss recipes out there. A healthy diet, self-control, and exercise are key factors to lose your weight. this juice can be prepared by mixing of vegetables and fruits. Drink once daily for week as a lunhch.
How to make a flat belly recipe?
1/2 cup of pineapple chunks

1 cup of cabbage, cucumber, 2 stalks of celery.
1 dash of turmeric, 1 cup of spinach
1/2 cup of water and mix them all in a juicer
Pour and serve.
Summary
Over recent years most people taking care about their health. As we have seen the information given from the above fruit and vegetable juices have a important place in health. It is important that consumers have an idea on containing nutrients of fruit juices. Fruit juice consumption may be helpful way for more vitamin C intake. It gives lot of energy to work more. Not only it gives energy but also it cures some health imbalances. So many researchers have found that juice dieting is also one of the medicine to relieve from your sickness.
In my article, there are some juice remedies for some health issues like eyesight, weight loss, heart health etc. By your own choice, you can follow these recipes which are totally homemade juice recipes. Have your choice and enjoy a healthy life.